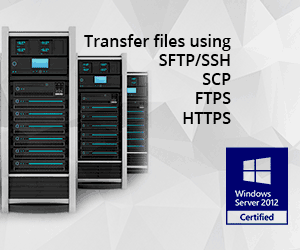 /* Start WP */ require($_SERVER["DOCUMENT_ROOT"].'/blog/wp-blog-header.php'); ?>
It happens that, a little later in life than most, I have taken up running, and during the recent AWS re:Invent in Las Vegas I was one of 978 attendees to take part in the official event 5K run. If there were around 50,000 at the conference that would be nearly 2% of us which … Continue reading The AWS re:Invent 5K run 2023 →
Advertisement
This capture device is a neat device packaged in an unnecessarily bulky box – though to be fair the cables take more space than the capture box. It is called Ultra 2.1 because it supports HDMI 2.1, though not at the highest resolutions of which HDMI 2.1 is capable. However since an Xbox Series X … Continue reading AverMedia LiveGamer Ultra 2.1 – excellent capture card and getting better →
I have been experimenting with accessing Azure storage from remote PCs and tried out the option to use SFTP which was introduced last year. It works though there are limitations, like no support for SSH commands after connecting, no resume support for uploads, and no support for Azure AD authentication – this last is a … Continue reading A mild case of Azure bill shock: is this the most over-priced service on Microsoft's cloud? →
I have just installed Windows Server 2022 Essentials on a Gen 10 Plus HPE Server – a somewhat arduous experience mainly thanks to what seems to me HP's buggy firmware and utilities. I optimistically tried to use Intelligent Provisioning; this is meant to update itself before use but got into a loop where it would … Continue reading Windows Server 2022 Essentials – a good deal for small businesses but what is it really? →
Welcome to ITWriting.com
This site is where I post news and comment on the IT industry, with a focus on software development.
Tech writing blog
The
ITWriting blog
is where you will find all the content – news, reviews, and comment from an independent viewpoint. There are also thousands of comments from readers, in many cases of higher quality or greater interest than the original post. To keep up-to-date with new posts, subscribe to the
RSS feed
or
follow me on Twitter
. If you prefer to browse the blog without ads, you can
sponsor the site
to get a login.
Forthcoming events
Forthcoming events are
listed here
. This is not a comprehensive directory of events; rather it is a select list of events of interest to software developers.
Software projects
Along with occasional code samples, there are a couple of software projects hosted here. The
HTMLEditor
is a .NET control for displaying and editing HTML text. The
Simple Wrapper for SQLite
is for Delphi 7 and higher, enabling use of this fast open source database engine without using data binding or any other database framework.
Advertise here
It is a firm policy that advertising on this site is non-intrusive, never interfering with the reader's experience. With that proviso, suitable advertising is accepted and the details are
here
.
Contact
Contact me by emailing tim(at)itwriting.com.